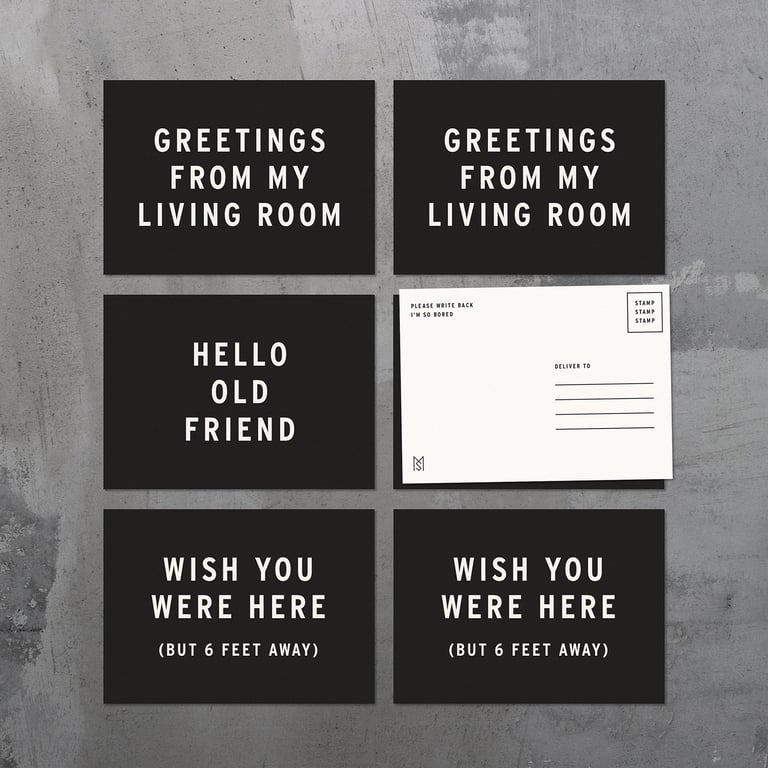 Staycation Postcards, 6 Pack
Now more than ever, we are staying home, postponing vacations, and reconnecting with old friends. Give your loved ones a treat by dropping a nice note through snail mail. This 6 Pack contains 2 of each postcard.
6" x 4" Postcards, 6 Pack
Pre-order, will ship within 1-2 weeks of when order is placed.